November/December 2010
---
Web Access to Your 4th Dimension Data

We've recently been working on a new project to provide a data entry interface to one of our client's 4D databases from a web browser. In this particular case, the tentative plan is to use an iPad in a hardened case (possibly this one from Otterbox) to allow data entry on their production floor.

For this project we're using the 4D Ajax Framework component to speed development. With this component, we're able to create a highly interactive web interface to the 4D database relatively quickly.

In the event we decide not to use an iPad for data entry, we'll easily be able to use any other platform that has a web browser, including tablet based Windows systems, Android OS based tablets, or any iOS device.

In This Issue

---

Favorite FileMaker Feature

Introduced in FileMaker 10, Saved Finds is a cool timesaving feature. You perform a find once, save it to a list of recurring finds, and then whenever you want to perform that find again, simply select it from the list and voila! There is your found set! More instructions on using

Saved Finds

in FileMaker.
---
Discount FileMaker Volume Licensing
Right now FileMaker is offering a discount on their annual volume licensing program when you purchase ten FileMaker Pro licenses and one FileMaker Server license.
Participating in this program means that you pay an annual fee equal to about 1/3 of the price of the standard volume licensing. On an annual basis, you can choose to renew the annual program or purchase standard licenses.
The annual program helps keep Filemaker licensing costs down, while allowing you to always work with the most recent version of Filemaker. Get more information on the annual volume licensing program.
---
NASA HD and pUniverse Apps

If you're an iPhone, iPad, or iPod Touch owner and are interested in astronomy, there are some very interesting apps available for you. Two of my favorites are the NASA app and an 'augmented reality' app called pUniverse.

I use the NASA HD app on my iPad where it gives quick access to the APOD (astronomy picture of the day) published by NASA, as well as NASA videos and press releases. As I write this, the APOD is an interesting close up photo taken by the Cassini spacecraft of Saturn's moon, Prometheus.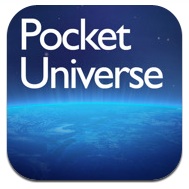 pUniverse is a paid app for the iPhone ($2.99) that utilizes the compass and gyroscopes to show you what is visible in the night sky. Hold your phone up and point it at a constellation or star and pUniverse will show you what you're looking at. Better than a star map!
---
Keeping Current with FileMaker and 4th Dimension
---
Who We Are
Portage Bay Solutions is a database development firm in Seattle and Austin, where we've been working with organizations of all sizes for almost 20 years. We specialize in answering and returning calls promptly, staying within budget, and providing top notch support to our clients during all phases of the development process.
FileMaker Pro & 4th Dimension upgrade and development
MS Access to FileMaker conversions
FileMaker Pro & 4th Dimension integration with other data environments
Web/Database integrations
FileMaker Instant Web Publishing